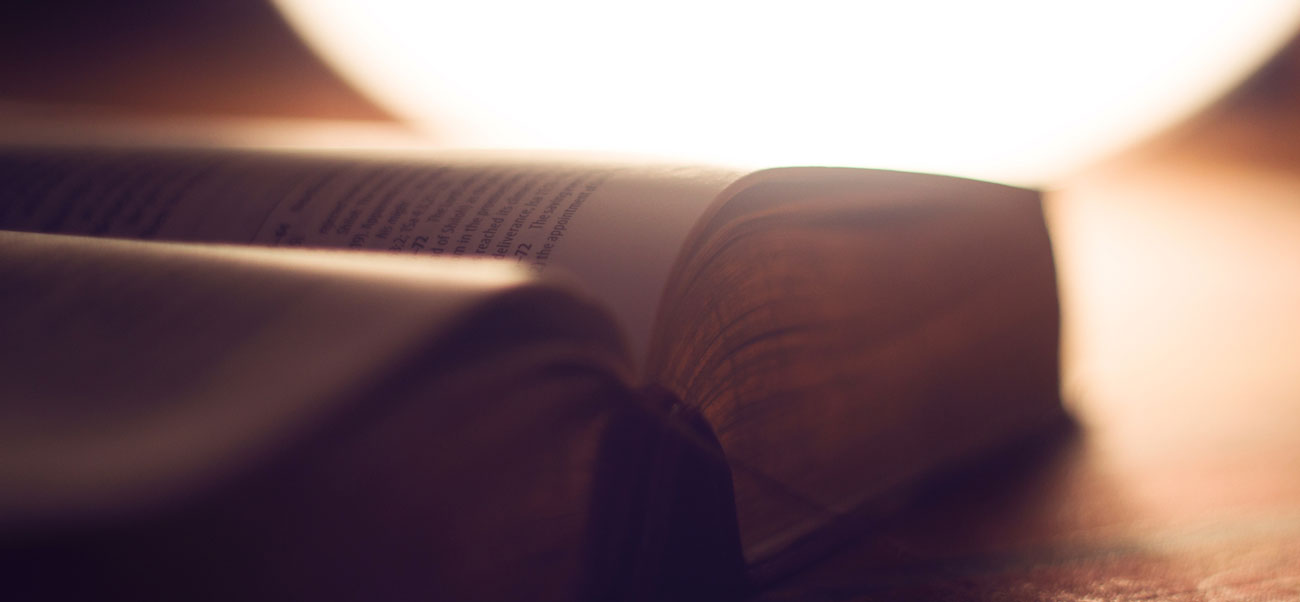 Words from the Rector
Dear friends
The Gift of Christmas Unwrapped
The true gift of Christmas is Jesus, God's Son born in human form. But how did God gift wrap him? The wrapping he chose tells us a lot about the gift inside.
Wrapped in humanity: Christmas reminds us that God came to dwell with us in human form as a baby. For Jesus, 'who, being in very nature God, did not consider equality with God something to be used to his own advantage; rather, he made himself nothing by taking the very nature of a servant, being made in human likeness.' (Philippians 2:6-7).
Jesus was wrapped in humanity, because God himself wanted to enter fully into our world, to reveal the immensity of his love for us so that we could know the eternal God personally. You have to be divinely human and earthly present to do that! This was no ordinary gift wrap because he was no ordinary baby.
Wrapped in poverty: Jesus' birth graphically illustrates how he was born in poverty. The stable or cave with its animals, smells and straw was not easy! 'For you know the grace of our Lord Jesus Christ that though he was rich, yet for your sake he became poor, so that you through his poverty might become rich.' (2 Corinthians 8:9).
The poverty in which Jesus was wrapped is significant. The swaddling cloths could have been strips of cast-off clothing, or they may have been taken from linen that was carried on long journeys by travellers in case of death. This powerfully reminds us that Jesus was born to die, eventually wrapping himself with our own sinfulness. This was not the gift wrap of a king, yet only the King of kings allowed himself to be gift wrapped in this way! Through his poverty we are rich, as he offers us forgiveness and a new relationship with God.
May all of us never take any of this for granted. Take some time out from all of the hustle and bustle to once again allow yourself be in awe as to what this season is all about.
The Hales wish you all a very happy Christmas and New Year.
Reverend Canon Keith Hale
The star of Bethlehem?
What exactly was it? No scientific theory has ever gained common acceptance. Some speculate that it might have been a conjunction of Jupiter and Halley's Comet. But if the Star of Bethlehem was anything as mundane as that, while it might have excited the interest of the Gentile wise men ('the Magi') from the East, it would hardly have caused them to make a 300-mile journey to investigate further.
These Magi were not idiots. Although they would not have benefited from the privileges of Judaism or its Scriptures, it is very likely that they knew a prophecy uttered centuries earlier – by another Gentile, Balaam, from their own area near the Euphrates (Numbers 22: 4,5):
I see him, but not now; I behold him, but not near. A star will
come out of Jacob; a sceptre will rise out of Israel. (Numbers 24:17)
Further lines predicted the widespread rule of this coming Individual. So it was no wonder that when this new and miraculously unique star appeared, remembrance of the prophecy surfaced.
The Magi followed the star not because of anything to do with horoscopes or divination. They were simply responding to God-given revelation from above. And - they persisted in their search. For although Herod's religious advisors checked the prophecy of Micah 5: 2 - that Israel's future Ruler would be from Bethlehem - none of them thought to make the seven mile journey. What identifies the Magi as The Wise Men was their supreme desire to find and worship the Child of the Manger.
So – God sent a star to mark the birth of Jesus – in a way that had never happened before and would never happen again. It was a unique star to herald the beginning of a unique life – that changed the course of world history.
Throughout the life of Jesus, we find other God-given and miraculous phenomena. These all came at various significant stages of Jesus' saving work. As well as the angelic singing and star of Bethlehem at his birth, there was the dove at his Baptism, the transcendent light at the Transfiguration, the midday darkness and earthquake at Crucifixion, the visible angels at the Resurrection, the receiving cloud at the Ascension, and the flames and wind at the giving of the Holy Spirit.
The pivotal importance of the Middle East
It's astonishing how the epicentre of world news has always seemed to be what we call the 'Middle East'. Ever since history was first recorded, these lands have been its backdrop: great civilisations and powers, Babylon, Assyria, Egypt, and Persia occupied the world's centre stage, sometimes for centuries. When they were replaced, it was usually by another one of that short list.
The world's two greatest religions, Christianity and Islam, were born here, offspring of a smaller but even older one, Judaism. These very lands were the site of the Garden of Eden, the poetic source and beginning of the whole human story.
Sadly, these lands have also been marked out as battle-fields – and the apocalyptic message warns that they will be the site of the final great conflict, Armageddon. Today our TV screens are full of images of devastated towns and cities, destroyed by bombing and shelling. Is this not only the history but also the fate of the Middle East?
But now comes Christmas, and we hear a different message echoing from the same region. It was first heard in a field outside Bethlehem: 'Peace, goodwill among people'. The child who was born in a stable in the Middle East nearly 2000 years ago was to be known as the 'Prince of Peace'. He came, the Bible says, to 'preach peace to those who are near, and peace to those who are far off'.
This is the great paradox. In the midst of conflict, in a land that had suffered enemy occupation for 300 years, there came a message of peace. Hard to hear over the noise of battle, but insistent, it will surely prove in the end to be the greatest gift that these much-abused lands have offered to the world.
Aspects of that first Christmas night….
First, the star that shone over Bethlehem. Many stars shone in that night sky, but none like this one! It was as though God had taken his lamp from the ceiling of heaven and hung it in the dark sky over a troubled world.
Second – a new song was in the air: the angels sang 'Glory to God in the highest, and on earth peace, good will toward men.' (Luke 2:14) The world which had lost any reason for singing was being given the chance to sing again. Glory – peace – goodwill…. with the coming of Jesus, it was time to rejoice.
Third – a baby was born. And what a baby! The Messiah, promised for centuries. The Son of God Himself, our Saviour. The angel who said: "He will save his people from their sins" was touching the very heart of our need.
Most people today would rather not talk about sin. Few of us want to face up to the reality of spiritual disease. We resent anyone mentioning the fact that we might sin! And yet Jesus had a great deal to say about sin. The Christmas message is that God's grace is greater than our sin. Christmas assures us that God wants to deal with our sin through Jesus, who came to redeem us, however damaged and sinful we are.
This Christmas, if you have not already done so, you can accept Jesus Christ for what He came to do for you: to be your Saviour and your Lord. Then your Christmas really will be worth celebrating!
Our greatest need!
If our greatest need had been information, God would have sent us an educator;
If our greatest need had been technology, God would have sent us a scientist;
If our greatest need had been money, God would have sent us an economist;
If our greatest need had been pleasure, God would have sent us an entertainer;
But our greatest need was forgiveness, so God sent us a Saviour.